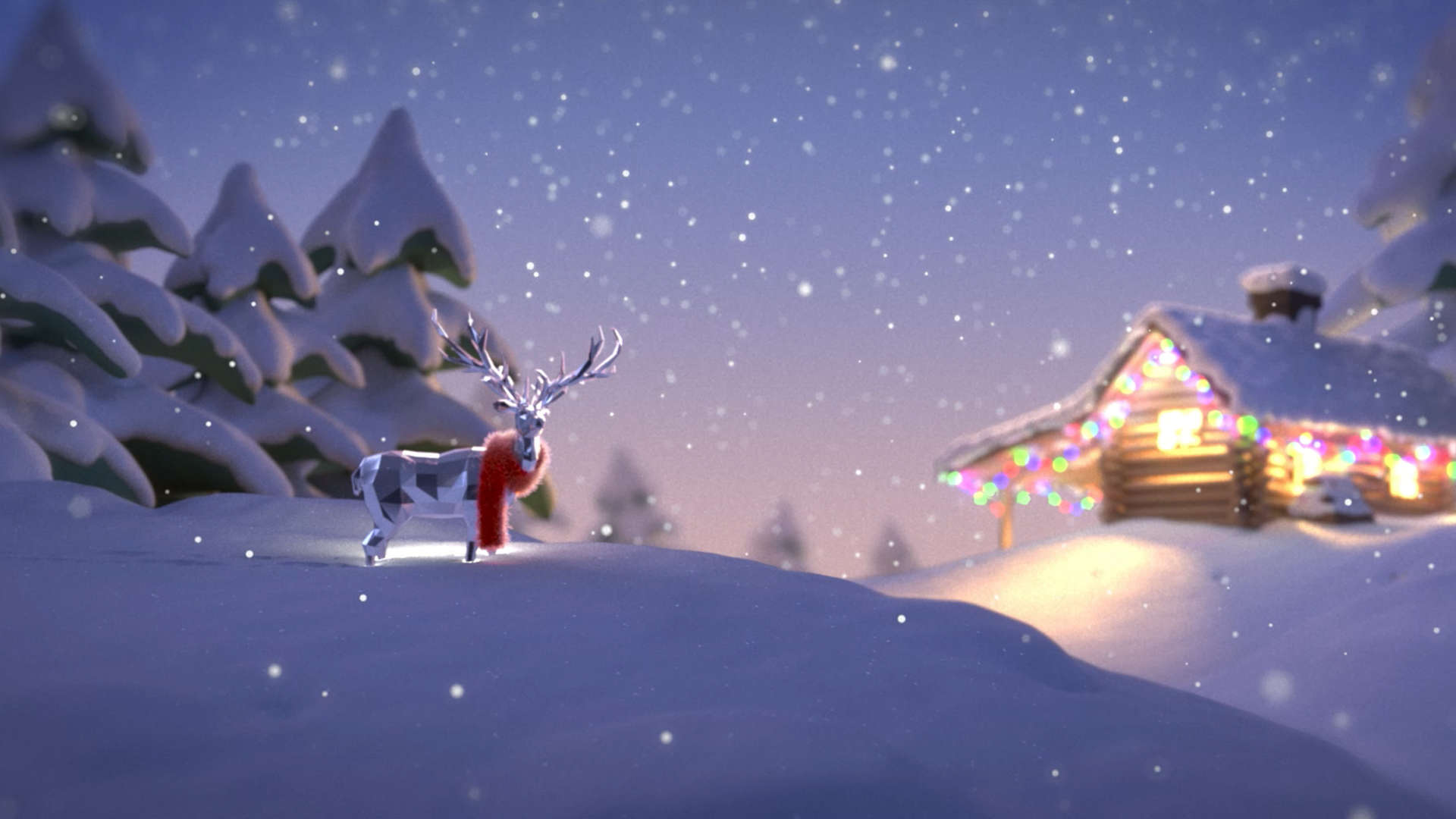 Deer Xmas
Emerging for the snowy woodlands, a Christmas decoration with a cosy scarf follows the Christmas lights on a snowy cabin. This in-house project was created to refine pipeline workflows. Maya and Softimage were used for animations and FX. Redshift was the renderer and it was composited in Fusion. Davinci Resolve was used for the edit.
Get into the festive spirit.
Season Greetings to you all!
Music: www.bensound.com