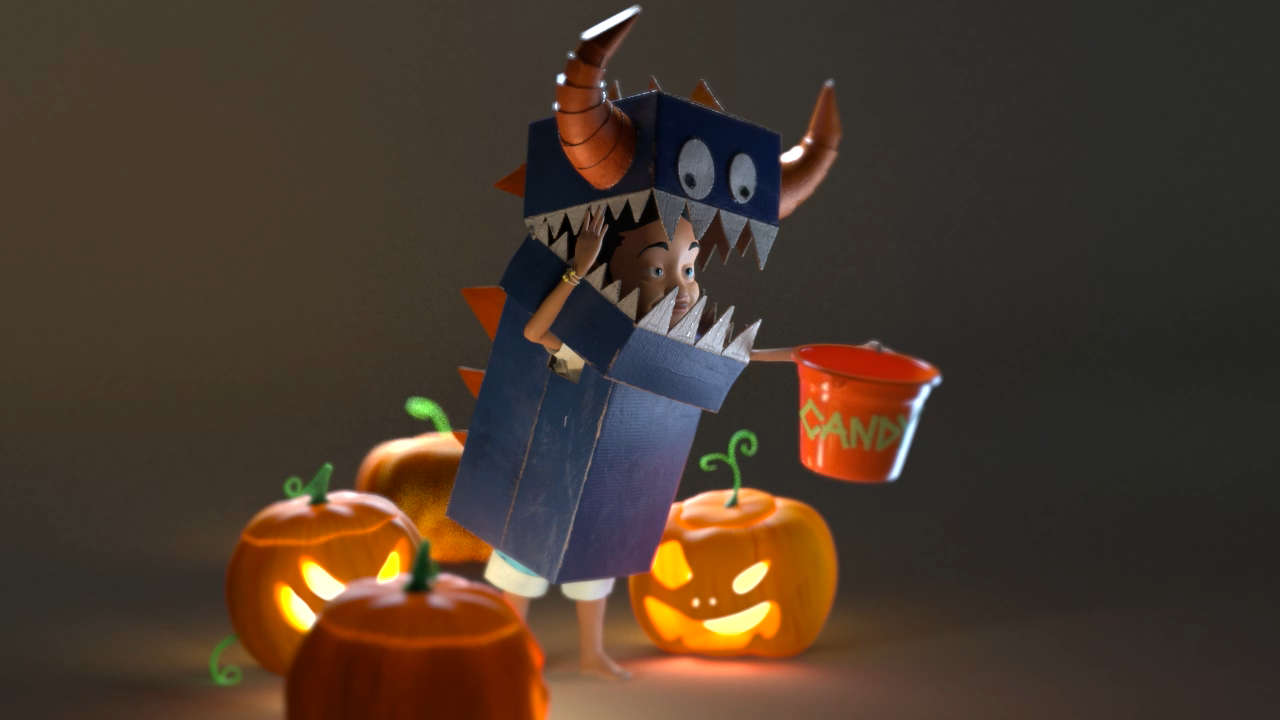 Halloween Candy Monster
Happy Halloween! Help this cute Candy Monster 3D animation get more candy.
It's Halloween and the Candy Monster is all out of candy. She needs help getting more candy. Watch as she discovers that she has no more candy in her candy bucket and ask for more.
This 3D animated girl character is dressed in a sweet, homemade costume and is surrounded by glowing Jack-O-Lanterns. From storyboard to final edit was about just over 3 weeks. This particular animation was done in Maya and Softimage. Lighting and rendering were done with Redshift renderer. It was a Yellow Pixel in-house piece celebrating the Halloween spirit.